KANYE WEST'S FAN PAGE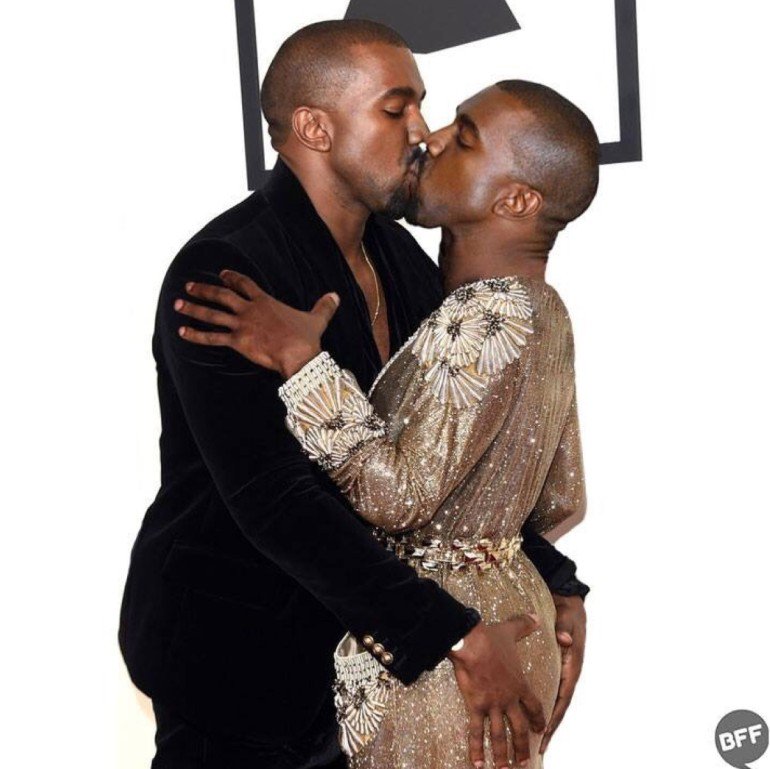 ---
BIOGRAPHY
---
Kanye Omari West (born June 8, 1977) is an American rapper, singer, songwriter, record producer, entrepreneur, and fashion designer. He is one of the most popular rappers in the world, and one of the world's best-selling music artists. West contributions to music and fashion, along with his publicized personal life made him a global figure in popular culture.
---
Born in Atlanta and raised in Chicago, West first became known as a producer for Roc-A-Fella Records in the early 2000s, producing and co-producing hit singles for artists such as Jay-Z and Talib Kweli. Intent on pursuing a solo career as a rapper, West released his debut album The College Dropout in 2004 to widespread critical and commercial success, and founded the record label GOOD Music. He went on to pursue a variety of styles on subsequent albums Late Registration (2005), Graduation (2007), and the polarizing 808s & Heartbreak (2008). In 2010, he released his fifth album My Beautiful Dark Twisted Fantasy to rave reviews from critics, and followed with the collaborative album Watch the Throne (2011) with Jay-Z. West released his abrasive sixth album Yeezus to further critical praise in 2013, and his seventh album The Life of Pablo in 2016, noted for its fragmented musical style. West's eighth studio album, ye, was released in 2018.
---
West is among the most acclaimed musicians of the 21st century. He has sold more than 100 million digital downloads and 21 million albums worldwide, making him one of the best-selling music artists of all time. He has won a total of 21 Grammy Awards, making him one of the most awarded artists of all time and the most Grammy-awarded artist of his generation. Three of his albums have been included and ranked on Rolling Stone's 2012 update of the "500 Greatest Albums of All Time" list. Time magazine named him one of the 100 most influential people in the world in 2005 and 2015.
---
TOP 5 REASONS I LOVE KANYE WEST
he luh trump more than his wife
bruh his music is fire (kids see ghost ooof)
named his kid after the city he grew up in (chicago west)
just an all around good person in general
and his fashion is just beyond me
VIDEO
TABLE I LOVE KANYE MORE THAN KANYE LOVES KANYE
CHILDREN
YEEZY MODELS
BEST ALBUMS
DESIGNERS HE LOVES
PEOPLE WHO KANYE LOVES MOST
North West
YEEZY 500
ye
McDonalds
Donald Trump
Saint West
YEEZY 950
The Life of Pablo
Balmain
Kim Kardashian
Chicago West
Yeezy V1
Yeezus
Louis Vuitton
Virgil Abloh
more to come??
Yeezy V2
The College Dropout
Givenchy
his children/family (not including the kardashians)